Get your Campaign Visible!
Postcards – Use postcards as direct mail to deliver your message.
Folded Postcards  – Folded postcards can give you double or triple the marketing space for the same postage cost as regular postcards.
Letterhead, Business Cards, Envelopes – Make sure your campaign has a professional look with personalized stationary; perfect for correspondence or solicitation of donors.
Push Cards – Put your message in voters' hands before they vote with easy to read pocket-size push cards.
Door Hangers – Door-to-door canvassing is not complete without campaign door hangers.
Rack Cards – Easy to hold. Rack Cards are perfect for retail politics. Turn your rack card into a pocket-size card with a fold.
Flyers – Flyers are an inexpensive way to get your message in voters' hands; also can be used as invitations to your events.
Programs – Custom printed programs are superb for fundraising dinners.
Invitations – Make your event a success with personalized invitations; perfect for fundraisers or meet & greets.
Table Tents – Not just for providing information, table tents are an impressive way to thank your sponsors for their support.
Yard Signs, Posters and Banners – Let everyone see what you stand for.  Have your message been seen with yard signs, posters, banners and more.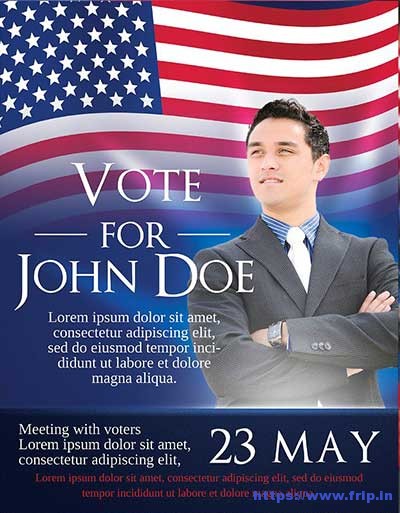 We also offer Direct Mail Services to address and mail your materials to your targeted voters.    Learn More about our Direct Mail Services.