Every Door Direct Mail is Fast, Easy, and Affordable!
As low as $0.37 per unit printed with our  high definition printing process, you can launch your EDDM campaign in just minutes.
Every Door Direct Mail is a program offered by the United States Postal Service that allows businesses to reach every home or address in a select geographic area efficiently and affordably. With the USPS selection tools, a mailer can target a city, particular zip codes within a city or a mileage radius around the business.
EDDM offers a variety of benefits to a business. First, it offers the advantage of targeting neighborhoods. For example, if you own a restaurant or a store, your best customers will be those who live nearby. EDDM allows you to reach every address within carrier routes you define and canvas the neighborhoods in your vicinity. In the past, mailers were reliant on mailing list compiled and sold to businesses who wanted to reach out to new customer.  With Every Door Direct Mail through The Printing Press, Ltd., your EDDM campaign takes the hassle out of targeted direct mailing!
With Every Door Direct Mail:
No mailing list is required
No postage permit required
Target as small an area as a single carrier route
Full color, high definition printing on both sides of the mailer
Includes postage, printing, bundling and USPS paperwork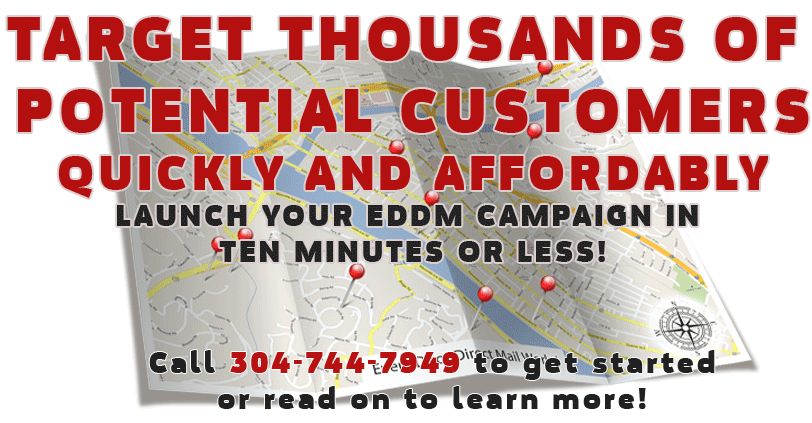 Every Door Direct Mail makes it easier and more affordable than ever before to send effective, targeted marketing to every person in your neighborhood.
Contact us today to find out how Every Door Direct Mail
can effectively reach the customers you want!